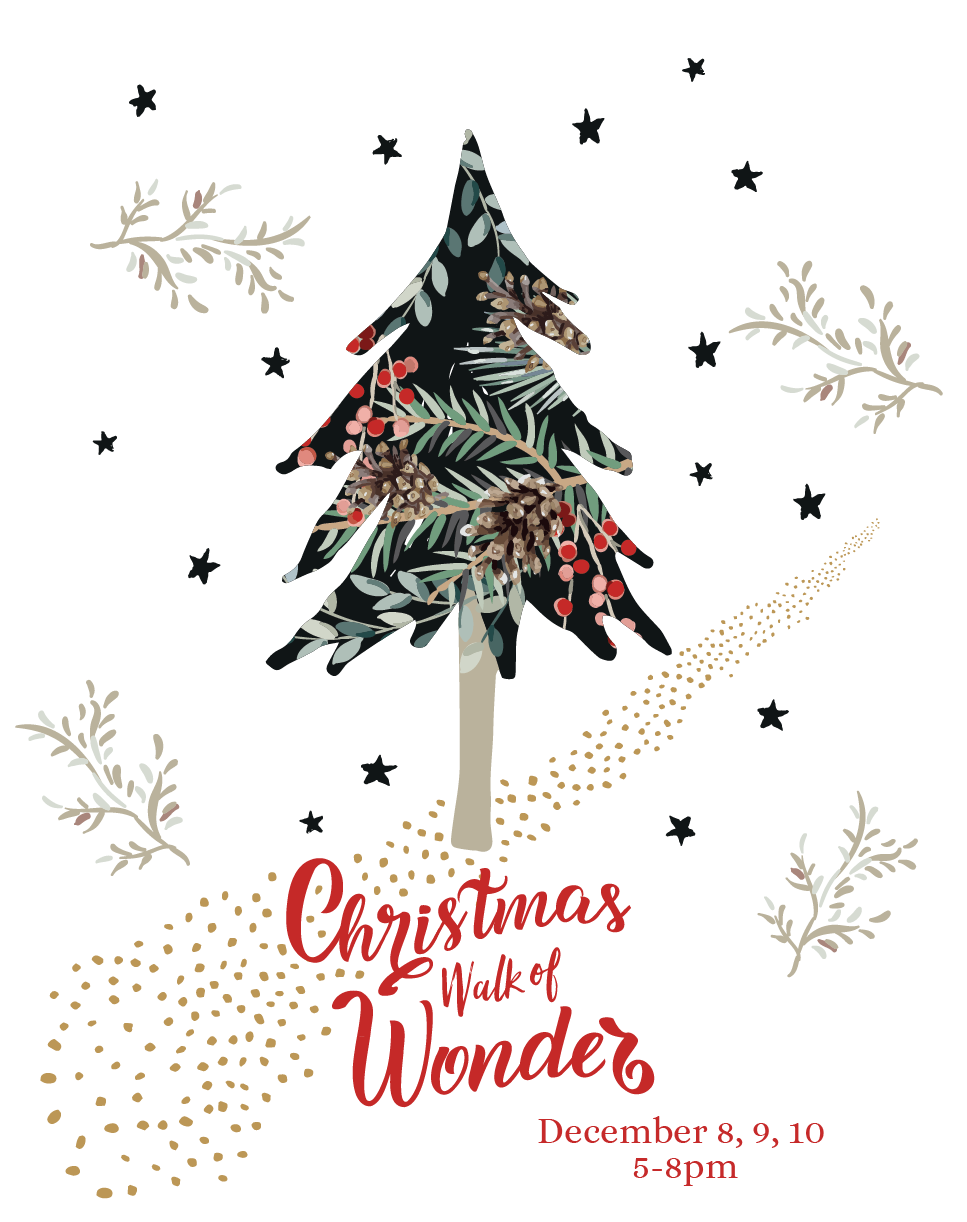 The Christmas Walk of Wonder is designed to combine the sights and sounds of the season with interactive and thoughtful engagement around the story of Christmas. The Walk of Wonder path takes you on a journey to seven beautifully and thematically decorated trees revealing the story of Jesus tree by tree. The virtual tour video, takes you to each tree, explains some of the symbolism of the ornaments, and introduces questions to contemplate or discuss with those watching with you. As great as the virtual video is, it doesn't hold a candle to seeing the lights and trees in person. Even so, it is our hope that this virtual tour will ignite wonder around the story of Jesus and God's love for you!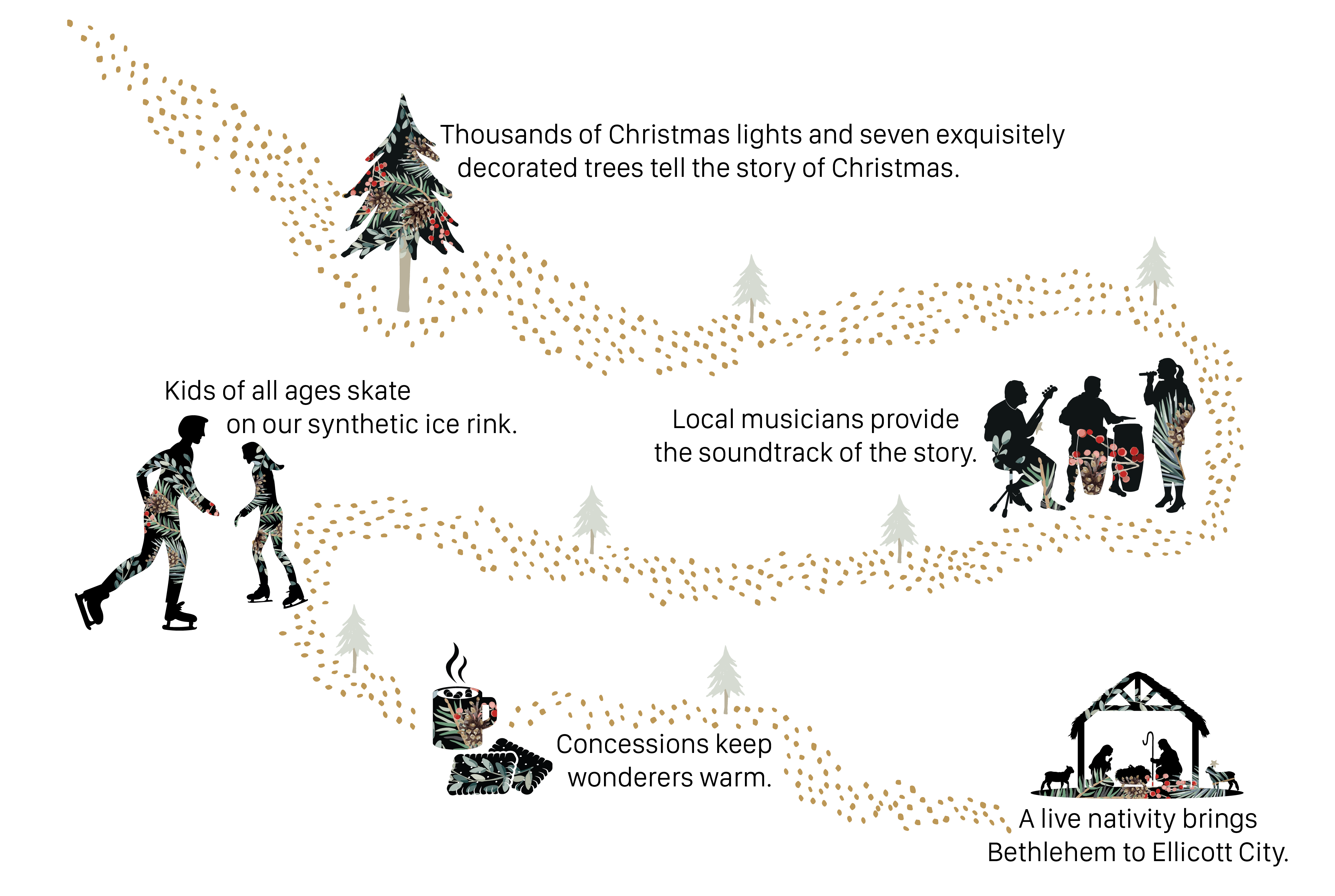 Register now to reserve your path entry time!
Watch some of the music performances from our first Walk of Wonder.

We want to provide this experience at no cost to our community. We are looking for generous sponsors to help us make this vision a reality.
Sponsor Opportunities
18' Life Tree………………$3,500
14' Cross Tree……………$2,500
14' Angel Tree……………$2,500
14' Magi Tree…………….$2,500
14' Mary Tree…………….$2,500
14' Bethlehem Tree……$2,500
14' Shepherd Tree……..$2,500
Live Nativity Animals….$2,500
Ice Rink……………………..$1,000
Live Music Sponsor…….$500
Will you
partner with us?