At Bethany, we're passionate about encountering God through art and beauty. If you play, sing, dance or want to learn, this is the place for you.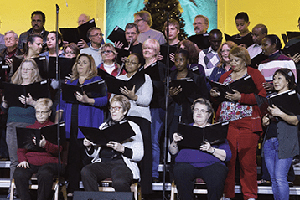 Adult Choir
The Adult Choir is open to anyone who enjoys worshiping in song. No singing experience is needed. Rehearsals are held on Wednesday evenings from 6:45 – 7:30 pm. The Adult Choir sings anthems in Sunday worship services and presents other Concerts and Productions throughout the year.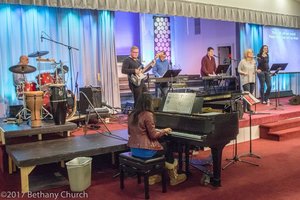 Bethany Worship Team
Meaningful. Powerful. Spirit-filled. Anointed.
We invite you to experience worship at Bethany Church.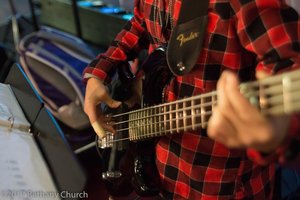 Youth Band
The Youth Band meets on Sundays 4 – 5 pm and Wednesdays from 5 – 6 pm. Rehearsals include break out sectionals for vocal and instrumental instruction followed by a full band rehearsal. Contemporary Christian worship selections as well as positive secular pieces by popular artists are learned and presented in a worship time for weekly Bethany Church Youth Group meetings (Wednesdays 6pm). The Youth Band also leads Sunday Worship twice a year.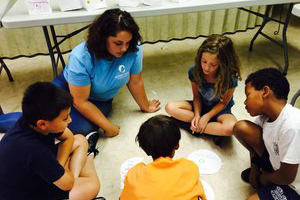 Bethany Music Center
Bethany Music Center is a program designed to provide opportunities for musicians and artists of all ages to explore their talents and grow their skills in a positive setting filled with God's love. BMC believes in giving our best by offering training by skilled instructors, providing spiritual moments for personal growth, and by giving a variety of performance opportunities. BMC offers classes, workshops, lessons and camps for all ages.
DISCOVER MORE
Christmas Festival
At Christmas time we celebrate big with outdoor concerts, light shows, Santa's workshop, and more.
Don't miss the
2019 Christmas Festival!
December 13-15, 2019